Gift cards are special products that store owners give to their customers as incentives or gifts that consumers can use as a means of payment for orders. You can set a deadline or expiration date for your gift card. However, in some countries this can be considered illegal. So, make sure to check the laws in your country first and then continue with this article to learn how to change your gift card expiration settings on Shopify.
How to change your gift card expiration settings
Step 1: Go to Gift cards
Log-in to your Shopify account, choose Settings on the left end of the page then go to Gift cards.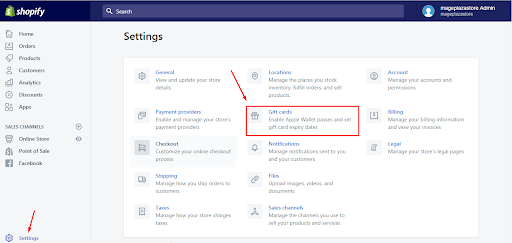 Step 2: Select Gift cards expire
In Auto-expiration, the default setting is Gift cards never expire. Nevertheless, you want it to be limited, you have to select Gift cards expire to edit the duration of your gift card.
Step 3: Set expiry time
Enter the time limit that you want into two blank spaces, the first one is for numbers while the last is the option for days, months or years after purchases. For example, you can fill in 45 days after purchases like the picture below, which means that the gift is out-of-date or useless after 45 days of purchasing.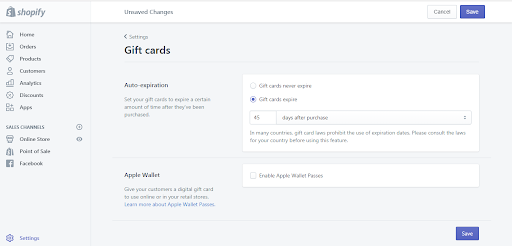 Step 4: Save changes
In order to end the process, click Save. You can see it appear on both heading and ending of the page, you can choose one of them to press. The system also notifies you of your successful changes that you can check whether you do it properly or not.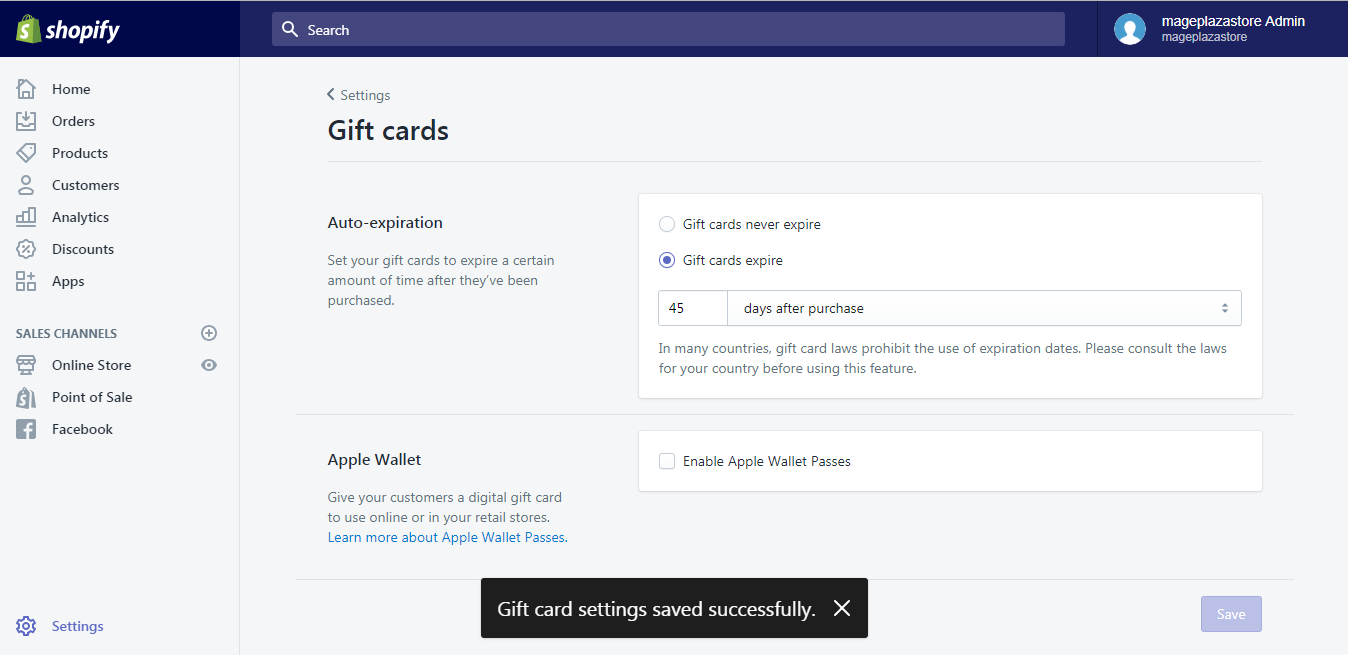 Conclusion
Overall, I just show you the way to change your gift card expiry settings for your online shop on Shopify. The process is not complicated but I have to remind you again of checking the gift card laws in your country in case you forget. Because you may commit a crime if your country prohibits the use of expiration for gift cards. Hope that you find this article helpful and you can apply it successfully for your online store.