What is a Favicon?
A favicon is the small icon, generally in square format, displayed on the left of your page SEO title in your browser tab.
It is also the icon showing next to your page SEO title in search engine results.
Why is a Favicon Important?
A favicon is important for conveying trust about your brand.
Arguably, it is also important for SEO. While it doesn't affect your rankings directly, it could have an indirect impact on ranking factors such as Click-Through-Rate.
How to Add a Favicon to Shopify
To add a favicon to Shopify:
From your Shopify dashboard, click on Online Store > Themes
Click on Customise
Click on Theme Settings and then select Favicon
Upload your image or choose it from your image gallery
You can also add an Alt Text by clicking on Edit
Add your Alt Text in the corresponding field
Click on Save (popup)
Click on Save (top right)
1-2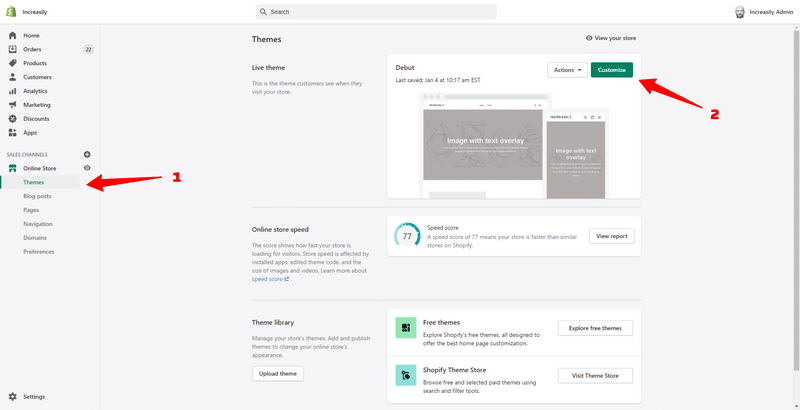 3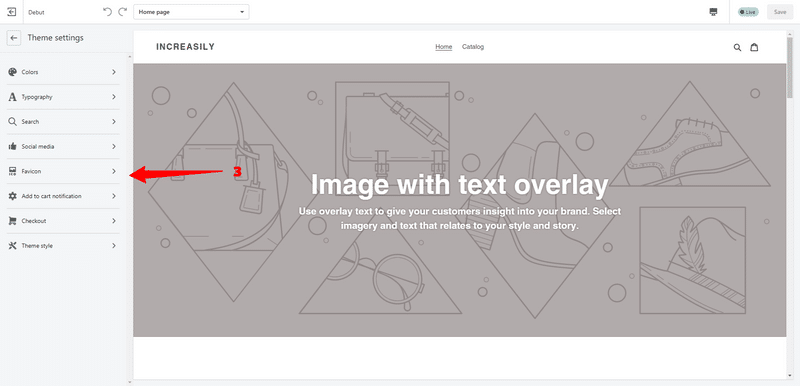 4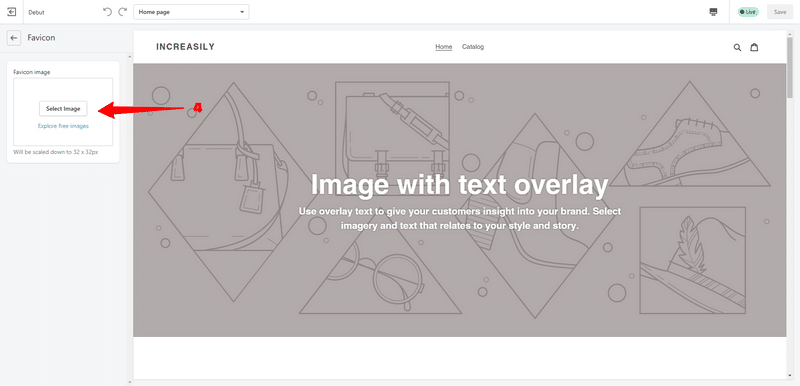 5-8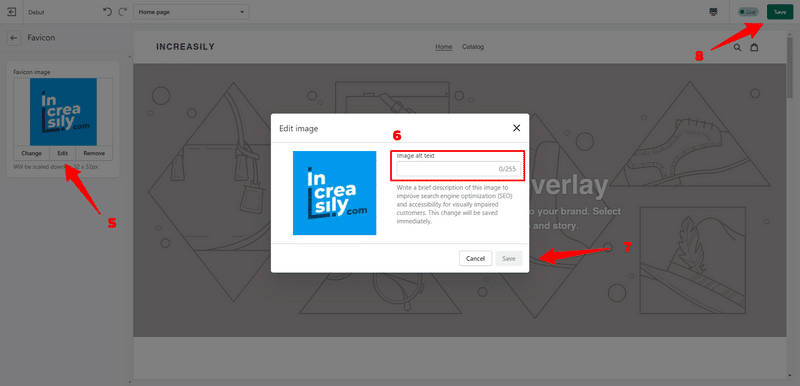 How to Display Your Shopify Favicon in Search Results
To display your Shopify icon in search results:
From your Shopify dashboard, click on Online Store > Themes
Click on Actions
Select Edit Code from the dropdown menu
In the theme.liquid file, add the following line of code <link rel = "shortcut icon" href = "Replace with your favicon URL">
Click on Save
1-3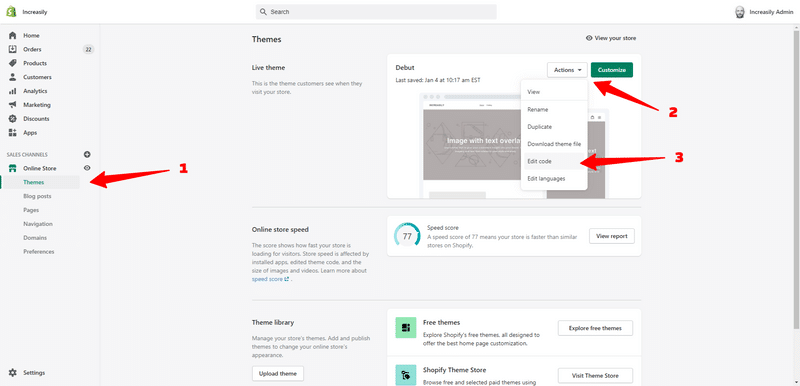 4-5